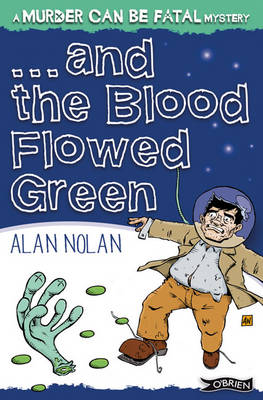 ...and the Blood Flowed Green is a graphic novel by Alan Nolan, published by The O'Brien Press in 2012, the fourth in Nolan's "Murder Can Be Fatal" series.
Marion 'Mick' Mulligan is a failed sci-fi author who dreams of escaping his humdrum life. His dreams become nightmares when he is abducted by extraterrestrials and abandoned on a lawless frontier planet.
Together with his alien buddies Crk-Tish-Crrrkkk and Zeebo and his mechanical sidekick, RUNT, Mulligan must lead a daring jailbreak, battle robo-revolutionaries on an android planet and fight false murder charges on a spacebound sphere of pure water as he desperately tries to find his way home to Earth.
External links
Edit
Ad blocker interference detected!
Wikia is a free-to-use site that makes money from advertising. We have a modified experience for viewers using ad blockers

Wikia is not accessible if you've made further modifications. Remove the custom ad blocker rule(s) and the page will load as expected.