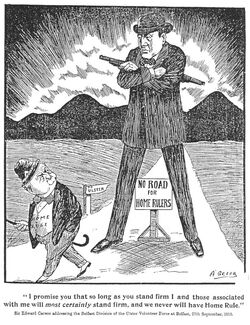 A. Greer was a political cartoonist who contributed to the Belfast-based satirical magazine Nomad's Weekly at the beginning of the 20th century. Douglas, Harte and O'Hara's Drawing Conclusions gives his first name as Ian, but the initial in his signature is clearly an A.
References
Edit
Ad blocker interference detected!
Wikia is a free-to-use site that makes money from advertising. We have a modified experience for viewers using ad blockers

Wikia is not accessible if you've made further modifications. Remove the custom ad blocker rule(s) and the page will load as expected.