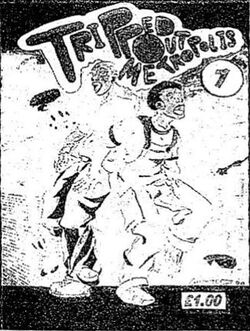 Ahmed Sanusi, a Nigerian artist who settled in Dublin, created the five part science fiction series Sinju in 1999, and a semi-autobiographical science fiction comic, Tripped Out Metropolis, in which two brothers, Moe and Zeek, are abducted by aliens and find themselves in a surreal, Kafka-esque city, in 2000.
References
Edit
External links
Edit
Ad blocker interference detected!
Wikia is a free-to-use site that makes money from advertising. We have a modified experience for viewers using ad blockers

Wikia is not accessible if you've made further modifications. Remove the custom ad blocker rule(s) and the page will load as expected.