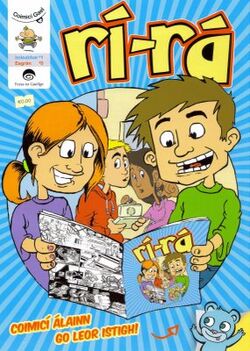 Aidan Courtney is an Irish freelance cartoonist and writer based in County Clare. He has for the most part been published in newspapers and magazines in Ireland but has had some work published in the United Kingdom, France, United States and Canada. He is also the founder of Coimicí Gael, an Irish language comic publisher with help from Foras na Gaeilge. He is editor of Rí-Rá, the first magazine anthology comic the company is bringing out featuring a selection of cartoonists from all over the island of Ireland and some European strips translated into Irish.
External links
Edit
Ad blocker interference detected!
Wikia is a free-to-use site that makes money from advertising. We have a modified experience for viewers using ad blockers

Wikia is not accessible if you've made further modifications. Remove the custom ad blocker rule(s) and the page will load as expected.