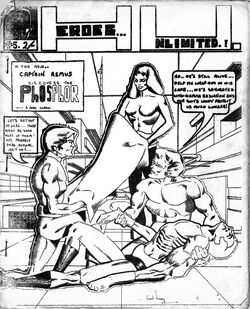 Anthony (Tony) Roche of Dublin (or possibly Dun Laoghaire) published the first comics fanzine in the British Isles, the Merry Marvel Fanzine, in 1966. He followed that with Heroes Unlimited, covering a wider variety of comics, co-edited by Peter C. Phillips and Peter Simpson and featuring covers and original comic strips by Paul Neary and Ken Simpson, in 1967.
References
Edit
Ad blocker interference detected!
Wikia is a free-to-use site that makes money from advertising. We have a modified experience for viewers using ad blockers

Wikia is not accessible if you've made further modifications. Remove the custom ad blocker rule(s) and the page will load as expected.