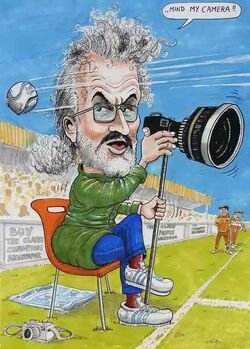 Bernard Dowd is a cartoonist,caricaturist and animator fom Thurles, County Tipperary. He studied at the Limerick School of Art in the 1980s, and now lives and works in County Clare. He has published three books of cartoons, and his cartoons and illustrations appear in local and regional newspapers and magazines.
External links
Edit
Ad blocker interference detected!
Wikia is a free-to-use site that makes money from advertising. We have a modified experience for viewers using ad blockers

Wikia is not accessible if you've made further modifications. Remove the custom ad blocker rule(s) and the page will load as expected.