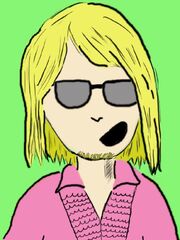 Billy Browne, born 25 March 1987 in Dublin, Ireland. He is brother of comicbook writer Jason Browne. He lettered his first graphic novel The Man with No Libido in 2011 for Quiet Hell Comics. In 2013 he coloured the Woodsman story in Innocent Tales issue 2.
Ad blocker interference detected!
Wikia is a free-to-use site that makes money from advertising. We have a modified experience for viewers using ad blockers

Wikia is not accessible if you've made further modifications. Remove the custom ad blocker rule(s) and the page will load as expected.