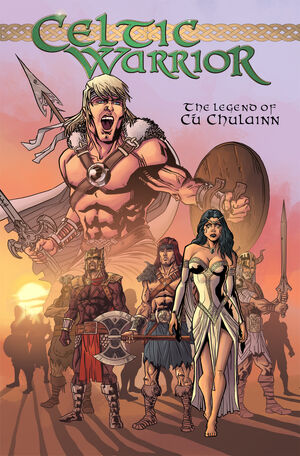 Celtic Warrior: The Legend of Cú Chulainn is a graphic novel by Will Sliney, published by The O'Brien Press in 2013, telling the story of the legendary hero Cú Chulainn in heroic fantasy style. It made the Irish Times bestseller list, and is Ireland's fastest-selling graphic novel.
External links
Edit
Ad blocker interference detected!
Wikia is a free-to-use site that makes money from advertising. We have a modified experience for viewers using ad blockers

Wikia is not accessible if you've made further modifications. Remove the custom ad blocker rule(s) and the page will load as expected.