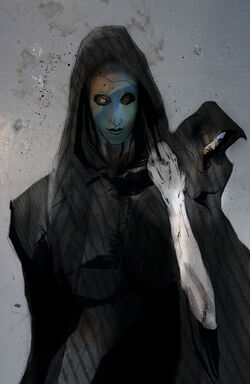 Cian Tormey is an Irish illustrator and a graduate of the National College of Art and Design in Dublin. He wrote, illustrated and self-published the graphic novel La Citta Scura in 2008. The same year, he illustrated the story "Riverboat Falls", written by Ian Whelan, in Sancho #5. He is working on a three-part detective series tentatively titled Perv.
External links
Edit
Ad blocker interference detected!
Wikia is a free-to-use site that makes money from advertising. We have a modified experience for viewers using ad blockers

Wikia is not accessible if you've made further modifications. Remove the custom ad blocker rule(s) and the page will load as expected.