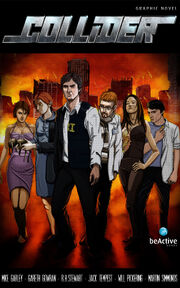 Collider World Edit
The Large Hadron Collider research at CERN was on the verge of a breakthrough in regards to Black Holes. Scientists believed that they would be able to control the micro black holes once created but Peter Ansay, a young genius in quantum physics thought differently. His report brought up astounding conclusions that the current research on the radiation phenomenon was inaccurate and that if they were actually able to create these black holes, the level of radiation would be so significantly lower than anticipated that they would literally implode in on themselves, taking all surrounding matter with them. Depending on the exact level of radiation it could be catastrophic. Peter's report was rejected by CERN and his credibility as a scientist was destroyed. On October 1sr 2012, Peter breaks into the CERN laboratories to gain access to the Collider and sabotage it preventing any future experiments. But something goes wrong in a way that Peter couldn't have predicted, and he is transported to 2018 by a wormhole to a world destroyed by natural disasters and at war with the Unknown. He wakes up in a strangely familiar place, convinced he's somehow been there before. He is now in the future, 2018, and "trapped" inside what seems to be a hotel.
Outside, the atmosphere is unlivable and anyone who ventures out disappears in the shadows, taken by the Unknown. What Peter soon realizes is that he is not alone. Five total strangers from different times and places are also in the hotel with him, but unlike him they know nothing about the future or how they got there. Peter keeps getting flashes of memory and a sense of déjà vu linked to the future. If he's right then he has just 36 hours to figure out a way to get to CERN, reverse the wormhole and prevent the apocalypse because when the clock runs out so does Earth's existence...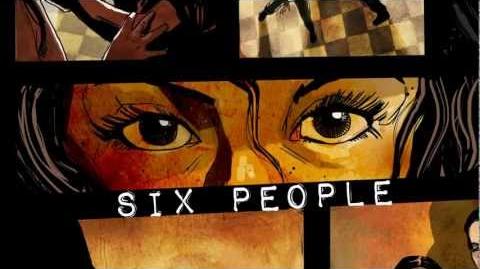 Dublin based and multi-award-winning transmedia production company beActive has announced the launch of Collider , a sci-fi story told across a range of different platforms from the 4th of June.
Collider tells the story of six people transported to a post-apocalyptic 2018, where they have to fight to discover how they gotthere, how to survive, and how to get back to the present.
The Collider story will be told across several platforms, including comic books, available on iBookstore and Amazon Kindle store , App Store and Google Play , webisodes and an app/game, available on the App Store and Google Play .
The Comic Book will also be distributed by iVerse Media in North America through their Comic+ comic book store.
The eight part web series (released on Youtube and Wattpad in North America) will feature BAFTA award winning Scottish actor Iain Robertson of Rab C. Nesbitt, Basic Instinct 2 and The Debt Collector fame.
Ad blocker interference detected!
Wikia is a free-to-use site that makes money from advertising. We have a modified experience for viewers using ad blockers

Wikia is not accessible if you've made further modifications. Remove the custom ad blocker rule(s) and the page will load as expected.