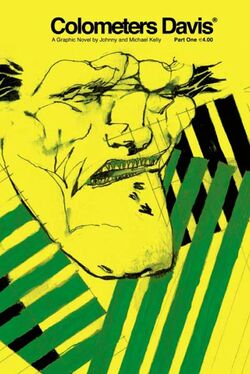 Colometers Davis is a small press comic about a jazz-obsessed Leprechaun private eye who lives with his mother in the Irish town of Ballymingus. Created by brothers, writer Michael Kelly and artist Johnny Kelly, the first, and so far only, issue was published in 2000, and is available to read on the web. Pádraig Ó Méalóid reported in Irish SciFi News in 2002 that an American screenwriter had bought the film rights.
External links
Edit
Ad blocker interference detected!
Wikia is a free-to-use site that makes money from advertising. We have a modified experience for viewers using ad blockers

Wikia is not accessible if you've made further modifications. Remove the custom ad blocker rule(s) and the page will load as expected.