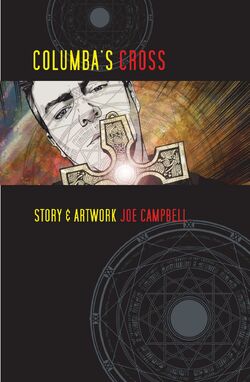 Columba's Cross is a 2011 graphic novel by Joe Campbell, telling a fantasy tale of retribution and redemption against the backdrop of the history of Derry. It opens in the Bogside in 1973, as a bitter IRA man, preparing to shoot a British army foot patrol, finds a gold cross with a gem in its centre, and takes in time travel to early Christian Ireland, alien invaders and the fate of aviator Amelia Earhart (who Campbell previously depicted in the graphic novel The Story of Amelia Earhart, written by Felicity McCall). The book was supported by the Arts Council.
Ad blocker interference detected!
Wikia is a free-to-use site that makes money from advertising. We have a modified experience for viewers using ad blockers

Wikia is not accessible if you've made further modifications. Remove the custom ad blocker rule(s) and the page will load as expected.