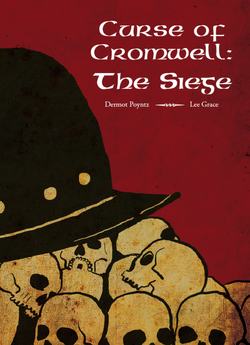 Curse of Cromwell: The Siege is a 46 page full colour historical graphic novel about the Siege of Clonmel by Oliver Cromwell in 1650 and the events leading up to it. It is written by Dermot Poyntz, drawn by Lee Grace, and published by Moccu Press in December 2010.
External links
Edit
Ad blocker interference detected!
Wikia is a free-to-use site that makes money from advertising. We have a modified experience for viewers using ad blockers

Wikia is not accessible if you've made further modifications. Remove the custom ad blocker rule(s) and the page will load as expected.