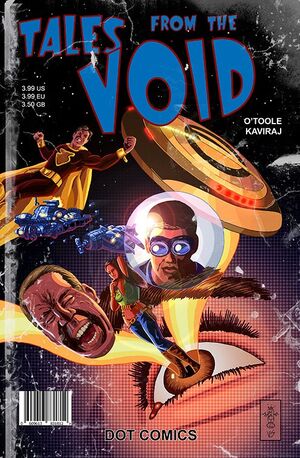 Darrin O'Toole is a writer from Dublin and the founder of Dot Comics. With artist A. Karivaj, he published science fiction anthology Tales from the Void, in Autumn 2012, and a short online crime comic, Perspective, in October the same year. Forthcoming projects include dark superhero comic Earthruler, drawn by Shawn Langley, historical fantasy Lady Babylon, with Finnish artist Juha Veltti, Streamliners, and High Rise, an autobiographical tale of growing up in Ballymum in the 1980s. He has two strips in Markosia's British Showcase Anthology, to be published in March 2013, "Singularity", drawn by Amrit Birdi, and "Bodyjocks", drawn by A. Karivaj.
External links
Edit
Ad blocker interference detected!
Wikia is a free-to-use site that makes money from advertising. We have a modified experience for viewers using ad blockers

Wikia is not accessible if you've made further modifications. Remove the custom ad blocker rule(s) and the page will load as expected.