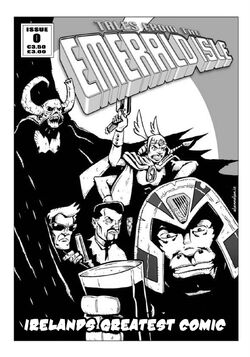 David McDonald is the founder of Hibernia Comics. Hailing from County Mayo, he assisted Titan Books in producing their reprint collections of The Steel Claw and The Spider from the British comics Valiant and Lion, and then founded Hibernia Comics to publish reprint collections of Doomlord (from Eagle) in 2006 and The Thirteenth Floor (from Scream!) in 2007. In 2010 he edited Tales from the Emerald Isle, a fan comic featuring Irish characters from 2000AD.
External links
Edit
Ad blocker interference detected!
Wikia is a free-to-use site that makes money from advertising. We have a modified experience for viewers using ad blockers

Wikia is not accessible if you've made further modifications. Remove the custom ad blocker rule(s) and the page will load as expected.