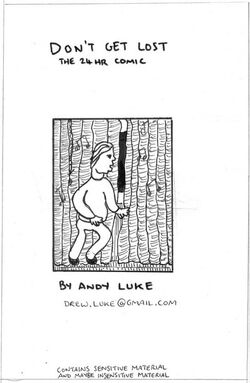 Don't Get Lost is an autobiographical comic by Andrew Luke, telling of his experiences as a secondary survivor of sexual abuse. He serialised part of it on the web between January and April 2010, before stopping to rework it as a TV proposal. In October 2010 he reworked another part of it as a 24 Hour Comic, which is available to read on Tales of the....
External links
Edit
Ad blocker interference detected!
Wikia is a free-to-use site that makes money from advertising. We have a modified experience for viewers using ad blockers

Wikia is not accessible if you've made further modifications. Remove the custom ad blocker rule(s) and the page will load as expected.