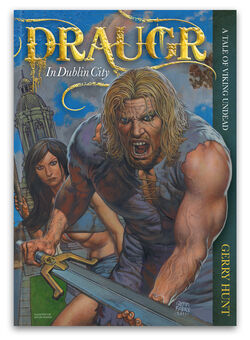 Draugr in Dublin City, a graphic novel by Gerry Hunt about an undead Viking who wakes in the modern day after his grave is plundered by treasure hunters, was published in the spring of 2012 by Dublin Comics, with cover art by Glenn Fabry and art and lettering by Alan Nolan.
Ad blocker interference detected!
Wikia is a free-to-use site that makes money from advertising. We have a modified experience for viewers using ad blockers

Wikia is not accessible if you've made further modifications. Remove the custom ad blocker rule(s) and the page will load as expected.