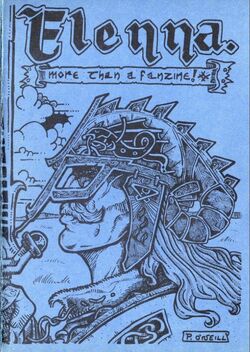 Elenna was a fantasy fanzine published in Belfast from 1984. It lasted into double figures, publishing ten issues from 1984 to 1989, and then after a hiatus, another four issues from 1995 to 1997. It included work by David Houston, Sean Doran and Paul McCullough.
External links
Edit
Ad blocker interference detected!
Wikia is a free-to-use site that makes money from advertising. We have a modified experience for viewers using ad blockers

Wikia is not accessible if you've made further modifications. Remove the custom ad blocker rule(s) and the page will load as expected.