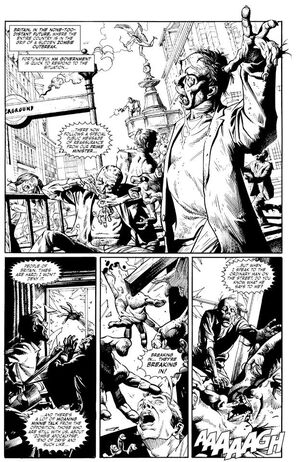 Eoin Coveney is an illustrator from Cork, now based in Dublin, who works in advertising, book and magazine illustration.
He was the artist, under the direction of Will Eisner, of the grapic novel Ireland: A Graphic History, written by Michael Scott and Morgan Llewellyn and published by Gill & McMillan Ltd in 1995. He has contributed to the Judge Dredd Megazine and The Dubliner magazine. In 2009 he contributed to the anthology Machines, Miracles or Magic?. He is working on a graphic novel, American Caesar, set in the New York banking industry after the credit crunch, with writer Neil Kleid.
External links
Edit
Online reference
Edit
Ad blocker interference detected!
Wikia is a free-to-use site that makes money from advertising. We have a modified experience for viewers using ad blockers

Wikia is not accessible if you've made further modifications. Remove the custom ad blocker rule(s) and the page will load as expected.