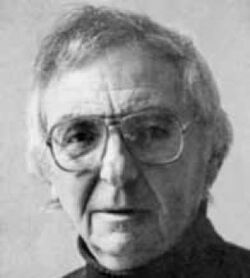 Evin Nolan (b. Curragh Camp, County Kildare, 1930) is a painter and sculptor who drew cartoons for Dublin Opinion in the early 1960s. He lives and works in Dublin.
References
Edit
Seán Corkery, Review of Forty Years of Dublin Opinion, The Furrow Vol. 13 No. 5, May 1962, pp. 306-307
Ad blocker interference detected!
Wikia is a free-to-use site that makes money from advertising. We have a modified experience for viewers using ad blockers

Wikia is not accessible if you've made further modifications. Remove the custom ad blocker rule(s) and the page will load as expected.