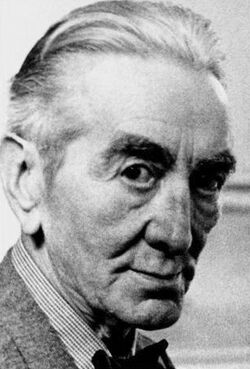 Frank Leah (b. Stockport, England, 1886; d. 1972) was the eldest child of a large working class family and left home aged 15, making his home in Dublin, Ireland. He worked as a cartoonist and caricaturist for Dublin newspapers, selling his first cartoon at the age of twelve. He was the art editor for five Dublin journals including the Weekly Freeman, contributed cartoons to the Dublin Evening Telegraph, and was an illustrator for The Irish Limelight, a short-lived Dublin periodical devoted to cinema and theatre. His portraits of Irish theatrical personalities were collected by Joseph Holloway and later donated to the National Library of Ireland.
In 1917 he was the animator of the first Irish animated film, Ten Days' Leave, directed by Jack Warren, the editor of The Irish Limelight.
He later moved to London, where he became a psychic artist, painting the "spirits" he perceived accompanying his sitters, and his paintings apparently sometimes bore a striking resemblance to deceased relatives and friends of the sitter, whom he had not met. He featured regularly in Psychic News over forty years.
References
Edit
Ad blocker interference detected!
Wikia is a free-to-use site that makes money from advertising. We have a modified experience for viewers using ad blockers

Wikia is not accessible if you've made further modifications. Remove the custom ad blocker rule(s) and the page will load as expected.