Garath O' Rawe (oRAwARt) is a Belfast artist involved in the creation of fine art paintings and comic book illustration. View his work at:
http://www.facebook.com/pages/ORAwARt-Friendface-version/185802931433472

Contact Garath O' Rawe at enquiries@orawart.com [1]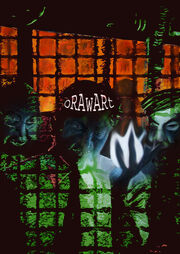 Ad blocker interference detected!
Wikia is a free-to-use site that makes money from advertising. We have a modified experience for viewers using ad blockers

Wikia is not accessible if you've made further modifications. Remove the custom ad blocker rule(s) and the page will load as expected.