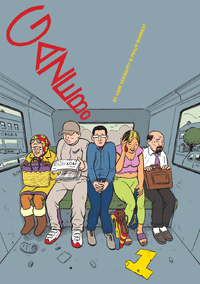 Gazebo is an independent Irish comic book written by Liam Geraghty and drawn by Philip Barrett. Issue 1 launched on the 9th July 2008 in Thomas Reads in Dublin alongside a new Irish comic book podcast - The Comic Cast. It is on sale in most Dublin comic book shops and also The Winding Stair bookshop.
External Links
Edit
Ad blocker interference detected!
Wikia is a free-to-use site that makes money from advertising. We have a modified experience for viewers using ad blockers

Wikia is not accessible if you've made further modifications. Remove the custom ad blocker rule(s) and the page will load as expected.