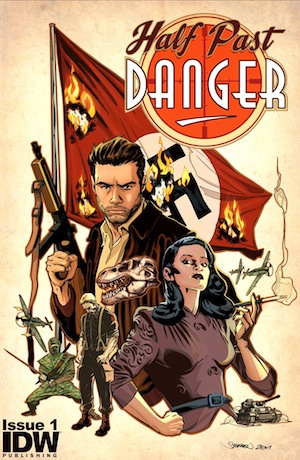 Half Past Danger is a creator-owned six-part miniseries written and drawn by Stephen Mooney and published by IDW in the USA, starting in May 2013. It's a pulpy adventure serial set in 1943 on an island in the South Pacific, where US Marine Sergeant Tommy "Irish" Flynn encounters Nazis, dinosaurs, ninjas and femmes fatales.
References
Edit
Ad blocker interference detected!
Wikia is a free-to-use site that makes money from advertising. We have a modified experience for viewers using ad blockers

Wikia is not accessible if you've made further modifications. Remove the custom ad blocker rule(s) and the page will load as expected.