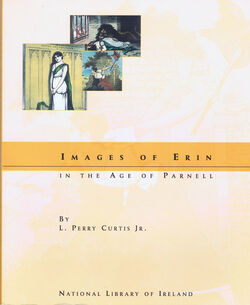 Images of Erin in the Age of Parnell is a book by L. Perry Curtis, examining the use of the character of Erin, the female personification of Ireland, by Irish political cartoonists, primarily John Fergus O'Hea but also J. D. Reigh and Thomas Fitzpatrick, in the late 19th century. It was was written to accompany an exhibition of the same material, and published by the National Library of Ireland in 2000.
Ad blocker interference detected!
Wikia is a free-to-use site that makes money from advertising. We have a modified experience for viewers using ad blockers

Wikia is not accessible if you've made further modifications. Remove the custom ad blocker rule(s) and the page will load as expected.