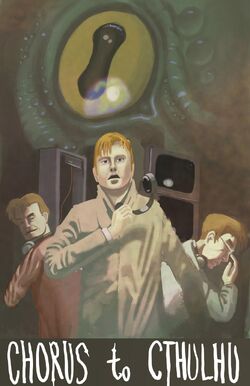 James Byrne is a comics writer-artist, animator and digital artist, born in Tyrone, raised in Belfast and educated at Queen's. He is a contributor to the online multimedia anthology Tales of the..., where he wrote and drew the comic "Chorus to Cthulu" in April 2010.
External links
Edit
Ad blocker interference detected!
Wikia is a free-to-use site that makes money from advertising. We have a modified experience for viewers using ad blockers

Wikia is not accessible if you've made further modifications. Remove the custom ad blocker rule(s) and the page will load as expected.