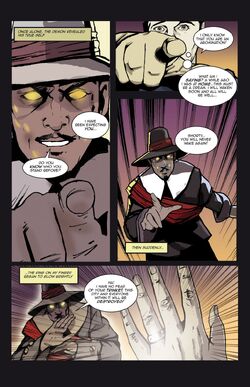 See also Belfast illustrator and caricaturist John Campbell (1883-1962)
John Campbell (b. 1985) is a Derry-based writer-artist involved in the 2D Collective and the anthology project If Stones Could Speak. He studied art and design at North West Regional College and has worked as a graphic designer. He is the inker of the Uproar Comics series Zombies Hi, and created the time travel story "Soulhunter" in the 2011 anthology Walled City Dreams, to which his father, Joe Campbell, also contributed.
External links
Edit
Ad blocker interference detected!
Wikia is a free-to-use site that makes money from advertising. We have a modified experience for viewers using ad blockers

Wikia is not accessible if you've made further modifications. Remove the custom ad blocker rule(s) and the page will load as expected.