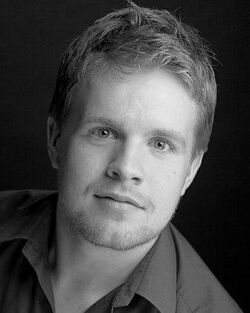 John Currivan is a writer and actor from Clondalkin, Dublin. He started out in the Clondalkin Youth Theatre before studying Acting Studies at Trinity College, Dublin. He founded the multimedia storytelling company Little Room, which has produced his play One Waiting Room and the audiotour Behind the Shamrocks. In 2011 he wrote the graphic novel If Only I was a Waterproof Watch, drawn in black and white by David Mooney with a colour cover by Nicholas Grey, published through Little Room. Future comics include Midway and Eoin.
References
Edit
Ad blocker interference detected!
Wikia is a free-to-use site that makes money from advertising. We have a modified experience for viewers using ad blockers

Wikia is not accessible if you've made further modifications. Remove the custom ad blocker rule(s) and the page will load as expected.