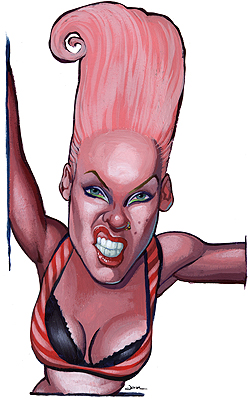 Jon Berkeley, illustrator, children's author and caricaturist, was born in Dublin in 1962. He travelled widely in the 1980s, working freelance in London, Sydney and Hong Kong before returning to Dublin in 1992, where he formed a loose coalition known as Baggot Street Central with other leading Irish illustrators Roger O'Reilly, P. J. Lynch and Angela Clarke. He has lived in Barcelona since 1997.
His caricatures have appeared in The Sunday Times, Hot Press and the Los Angeles Times. His illustrations have appeared in Time, the Sunday Independent, Backbone, the Washington Post and The Economist. He has received awards from the Society of News Design, the 4A's, and the Institute of Creative Advertising and Design.
He is the author and illustrator of Chopsticks (2005), a children's book about a mouse who brings a carved Chinese dragon to life. He has also written a trilogy of children's novels, illustrated by Brandon Dorman, about the characters who inhabit a sinister circus: The Palace of Laughter (2007), The Tiger's Egg (2007) and The Lightning Key (2009). His most recent book, The Hidden Boy, about a little girl who wins the holiday of a lifetime to a strange hidden world, only to find there is no way back.
External links
Edit
Online reference
Edit
Ad blocker interference detected!
Wikia is a free-to-use site that makes money from advertising. We have a modified experience for viewers using ad blockers

Wikia is not accessible if you've made further modifications. Remove the custom ad blocker rule(s) and the page will load as expected.