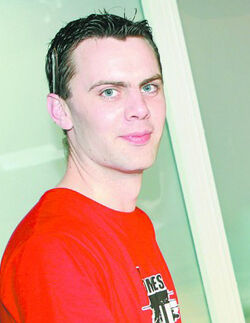 Kevin Logue, aka Gio, is a writer-artist from Derry. He has had stories published in local anthologies Fear and If Stones Could Speak, and on the online multimedia anthology Tales of the..., and is the primary penciller of Zombies Hi from Uproar Comics, and the artist of "Ties of Blood", written by Danny McLaughlin, in the 2011 anthology Walled City Dreams.
External links
Edit
Ad blocker interference detected!
Wikia is a free-to-use site that makes money from advertising. We have a modified experience for viewers using ad blockers

Wikia is not accessible if you've made further modifications. Remove the custom ad blocker rule(s) and the page will load as expected.