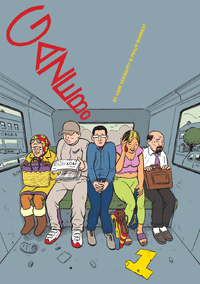 Liam Geraghty is the writer of the independent Irish comic book Gazebo issue 1, which is drawn by Philip Barrett. He has previously written for Mongrel and is the former arts & film editor of the Kildare Nationalist newspaper. He co-hosts The Comic Cast, a fortnightly podcast based in Ireland about comic books which features interviews with Irish comic book artists and writers such as Chris Judge and Rob Curley.
External links
Edit
Ad blocker interference detected!
Wikia is a free-to-use site that makes money from advertising. We have a modified experience for viewers using ad blockers

Wikia is not accessible if you've made further modifications. Remove the custom ad blocker rule(s) and the page will load as expected.