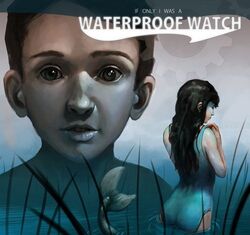 Little Room is a multimedia company founded by writer-actor John Currivan as a vehicle for his writing in various media. It has produced his play One Waiting Room and the audiotour Behind the Shamrocks, and his 2011 graphic novel If Only I was a Waterproof Watch, drawn in black and white by David Mooney with a colour cover by Nicholas Grey. Future comics include Midway and Eoin.
External links
Edit
Ad blocker interference detected!
Wikia is a free-to-use site that makes money from advertising. We have a modified experience for viewers using ad blockers

Wikia is not accessible if you've made further modifications. Remove the custom ad blocker rule(s) and the page will load as expected.