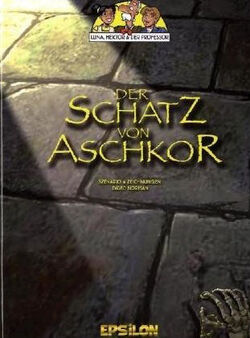 Luna, Hektor und der Professor: Der Schatz von Aschkor ("Luna, Hektor and the Professor: The Treasure of Asckor") is a comic album by David Norman published in Epsilon Verlag in Germany in 2009. It stars two children and an absent-minded professor in an archaeological adventure drawn in a semi-realistic, semi-cartoony Franco-Belgian style.
Ad blocker interference detected!
Wikia is a free-to-use site that makes money from advertising. We have a modified experience for viewers using ad blockers

Wikia is not accessible if you've made further modifications. Remove the custom ad blocker rule(s) and the page will load as expected.