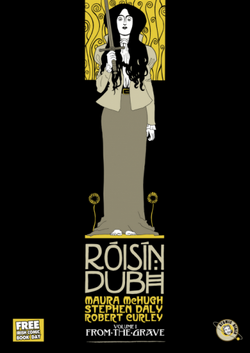 Maura McHugh is a writer of comics, plays, screenplays short stories and poetry. She was born in the USA, grew up in Ireland, and lives in Galway. She is the writer, with co-plotter Rob Curley, of the Atomic Diner series Róisín Dubh, drawn by Stephen Daly, and Jennifer Wilde, drawn by Stephen Downey, both launched in 2011. The same year, she wrote "The Nail" for the all-female anthology Womanthology, drawn by Star St. Germain.
External links
Edit
Online reference
Edit
Ad blocker interference detected!
Wikia is a free-to-use site that makes money from advertising. We have a modified experience for viewers using ad blockers

Wikia is not accessible if you've made further modifications. Remove the custom ad blocker rule(s) and the page will load as expected.