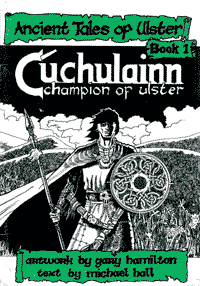 Michael Hall is the Newtownabbey-based writer of the 1989 comic Cúchulainn: Champion of Ulster, drawn by Gary Hamilton, and published by Island Publications, of which he is the co-ordinator and editor of a series of pamphlets on social and political subjects. In 2007 he published a book, Remembering the Hippie Trail, a memoir of his travels in Asia in the 1970s.
External links
Edit
Ad blocker interference detected!
Wikia is a free-to-use site that makes money from advertising. We have a modified experience for viewers using ad blockers

Wikia is not accessible if you've made further modifications. Remove the custom ad blocker rule(s) and the page will load as expected.