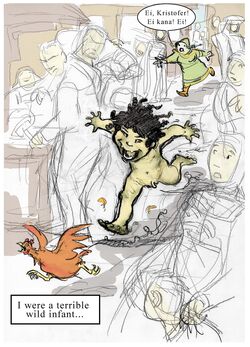 Moorehawke is a webcomic created by Celine Kiernan, based on her Moorehawke trilogy of young adult fantasy novels. She has been publishing rough pages on her blog since June 2011.
External links
Edit
Ad blocker interference detected!
Wikia is a free-to-use site that makes money from advertising. We have a modified experience for viewers using ad blockers

Wikia is not accessible if you've made further modifications. Remove the custom ad blocker rule(s) and the page will load as expected.