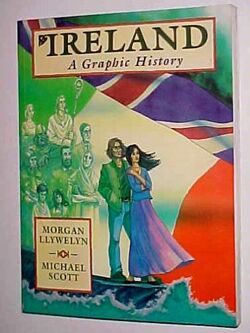 Morgan Llewellyn (b. New York, 3 December 1937) is an author known for her historical fiction and historical fantasy novels. She lives in Dublin and is an Irish citizen.
She is the co-writer, with Michael Scott, of the grapic novel Ireland: A Graphic History, illustrated by Eoin Coveney and published by Gill & McMillan Ltd in 1995.
External links
Edit
Online reference
Edit
Ad blocker interference detected!
Wikia is a free-to-use site that makes money from advertising. We have a modified experience for viewers using ad blockers

Wikia is not accessible if you've made further modifications. Remove the custom ad blocker rule(s) and the page will load as expected.