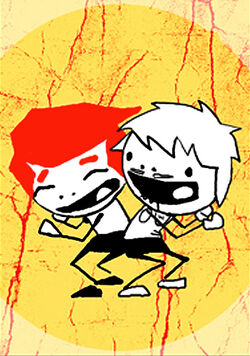 Muddled is a webcomic written by Matthew Dunne and drawn by Simon Fay, which has been running since May 2009. It follows the humorous and (mostly) fictional exploits of Matthew and three of his friends, Mike, Simon and Casey. It updates Mondays, Wednesdays and Fridays.
External links
Edit
Ad blocker interference detected!
Wikia is a free-to-use site that makes money from advertising. We have a modified experience for viewers using ad blockers

Wikia is not accessible if you've made further modifications. Remove the custom ad blocker rule(s) and the page will load as expected.