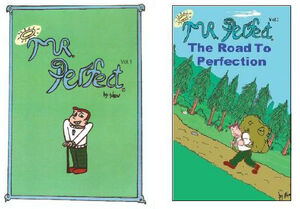 Nen is a comic artist from County Wicklow, Ireland. He studied cartoons at home through Distance learning in Cornelscourt after finishing school and in 2009 published two volumes of his comic book, Mr Perfect: Volume One, and Volume Two "The Road to Perfection".
External links
Edit
Ad blocker interference detected!
Wikia is a free-to-use site that makes money from advertising. We have a modified experience for viewers using ad blockers

Wikia is not accessible if you've made further modifications. Remove the custom ad blocker rule(s) and the page will load as expected.