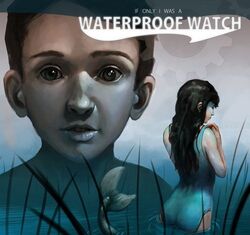 Nicholas D. Grey (b. Galway, 1986) grew up in Sligo and studied animation at IADT Dun Laoghaire before becoming more interested in illustration and concept art. He painted the cover of the 2011 comic If Only I was a Waterproof Watch, written by John Currivan, drawn by David Mooney and published by Little Room, and contributes to the webcomic Infinite Talent. He lives in Dublin.
External links
Edit
Ad blocker interference detected!
Wikia is a free-to-use site that makes money from advertising. We have a modified experience for viewers using ad blockers

Wikia is not accessible if you've made further modifications. Remove the custom ad blocker rule(s) and the page will load as expected.