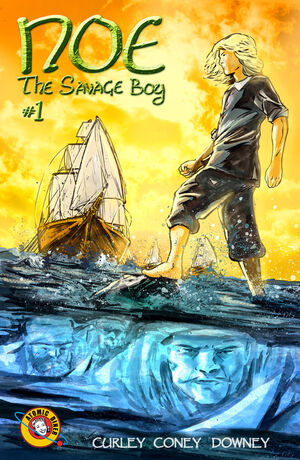 Noe the Savage Boy is a miniseries plotted by Rob Curley, scripted by Malachy Coney and drawn by Stephen Downey, published by Atomic Diner starting in September 2012. The story begins in the village of Baltimore, Cork, in 1631 in which the entire community is kidnaped by Barbary pirates and brought to Africa as slaves. Noes faith lies in the hands a group of clandestine monks who help train him to become a true warrior and overcome his dark faith.
Ad blocker interference detected!
Wikia is a free-to-use site that makes money from advertising. We have a modified experience for viewers using ad blockers

Wikia is not accessible if you've made further modifications. Remove the custom ad blocker rule(s) and the page will load as expected.