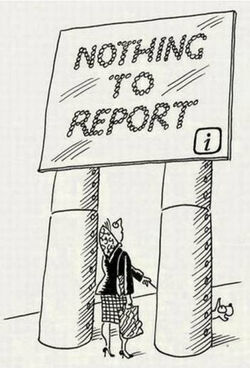 Patricia (Pat) Drennan (b. Belfast, 16 May 1933) is a joke and strip cartoonist and illustrator.
Educated at Belfast College of Art (1950-1954) and the Academia delle Belle Arti in Palermo, Italy (1957-1958), her cartoons were published in the Daily Mirror, Daily Star, The Sun, News of the World, The Mail on Sunday, Medical Digest, Punch and the Reader's Digest, among others. She drew a regular strip for The Evening News. She also illustrated books and worked in advertising. She taught art in Belfast and London, and won first prize in the Waddington's Cartoon Awards in 1988.
Her cartoons are drawn with a Gillott 303 nib in a style influenced by the cartoonists of the New Yorker and the Saturday Evening Post. She has also been known to work in pencil, coloured pencil, coloured inks and watercolours. As of winter 2006, she lived in Portsmouth.
References
Edit
Mark Bryant, Dictionary of Twentieth Century British Cartoonists and Caricaturists, Ashgate, 2000, p. 62
Portsmouth Society News, Winter 2006
Ad blocker interference detected!
Wikia is a free-to-use site that makes money from advertising. We have a modified experience for viewers using ad blockers

Wikia is not accessible if you've made further modifications. Remove the custom ad blocker rule(s) and the page will load as expected.