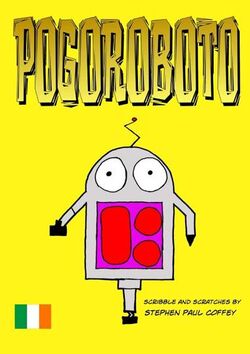 Pogoroboto was a webcomic by Stephen Paul Coffey in 2010, no longer online but published in print in two volumes, featuring Bobby the pogo robot and his friends in a quest to prevent their comics from being stopped and stop a killer. The strip started life as Bobby the Bot (2008, no longer online) and continues as Pogoshots on Irish Comic News.
External links
Edit
Ad blocker interference detected!
Wikia is a free-to-use site that makes money from advertising. We have a modified experience for viewers using ad blockers

Wikia is not accessible if you've made further modifications. Remove the custom ad blocker rule(s) and the page will load as expected.