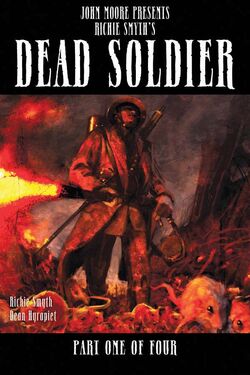 Richie Smyth is a filmmaker and comics writer from Dublin. He had directed music videos for U2, and is working on a film about Parkour running. He is also co-writing a four issue comic miniseries, Dead Soldier, with John Moore, drawn by Dean Hyrapiet, to be published by Dynamite Entertainment and Liquid Comics, beginning in September 2010.
External links
Edit
Online reference
Edit
Ad blocker interference detected!
Wikia is a free-to-use site that makes money from advertising. We have a modified experience for viewers using ad blockers

Wikia is not accessible if you've made further modifications. Remove the custom ad blocker rule(s) and the page will load as expected.