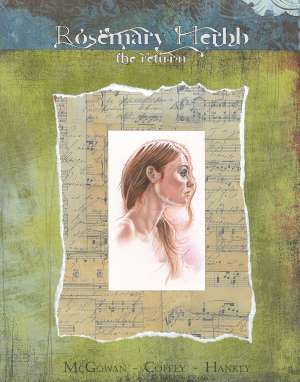 Rosemary Herbb: The Return is a fantasy comic written by Stephen Paul Coffey. It was published in two versions. The first version, illustrated by Hilary Lawler, was produced for the 2D Comics Festival in June 2008. The second, illustrated by Barry McGowan, was launched at the Dublin City Comic Con in November 2008. Rosemary Herbb, a young girl with elemental powers who defends the earth from supernatural menaces, first appeared as an eleven-year-old in Coffey's 2006 children's novel Zodiac: A Rosemary Herbb adventure. The Return sees her wake from a seven year coma and return to the battle against evil.
External links
Edit
Ad blocker interference detected!
Wikia is a free-to-use site that makes money from advertising. We have a modified experience for viewers using ad blockers

Wikia is not accessible if you've made further modifications. Remove the custom ad blocker rule(s) and the page will load as expected.