Ruth Redmond
is an Irish comic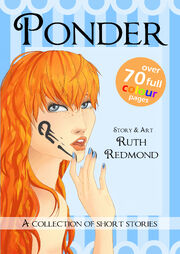 writer-artist.
In 2010 she contributed an adaption of Hansel and Gretel to Zenpop magazine.
In 2011 her original short story Ponder appeared in Non-Repro magazine and in the same year she released her book Ponder. The self-published book included four short stories including the previously printed Hansel and Gretel and Ponder.
In 2012 she released her 24-hour comic Searching for Love and began posting her short story No Pride online as a webcomic.
External links
Edit