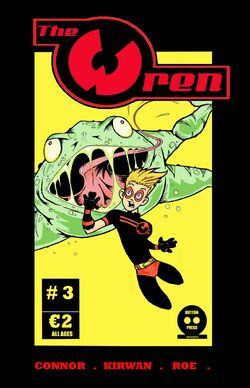 Seán Paul Teeling is the Dublin-based co-writer of The Wren, an all-ages Irish superhero comic. Teeling is also principle writer and executive producer of Star Trek Grissom, Ireland's first semi-professional Star Trek fan show, the first two x hour long audio episodes are available now on itunes, or at Star Trek Grissom.
Ad blocker interference detected!
Wikia is a free-to-use site that makes money from advertising. We have a modified experience for viewers using ad blockers

Wikia is not accessible if you've made further modifications. Remove the custom ad blocker rule(s) and the page will load as expected.