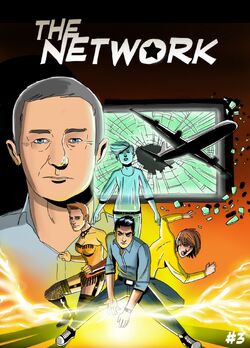 Stephen Byrne is the artist on Atomic Diner's Róisín Dubh from issue 2. He also writes and draws a regular satirical strip in The Dubliner magazine, and is the creator of the webcomic The Network.
Born in Dublin, he studied animation at Ballyfermot College of Further Education, and wrote and directed three short animated films. He has worked as a storyboard artist on feature films and TV advertisements, and as a designer and animator for Disney Online. He has taught art skills on RTÉ children's TV programmes, and was the cartoonist on The Den for several years. He has illustrated The Den presenter Emma O'Driscoll's children's story The Misadventures of Max to raise money for the Baby Max-Wings of Love Fund. He currently works as an illustrator for games companies in Dublin.
External links
Edit
Ad blocker interference detected!
Wikia is a free-to-use site that makes money from advertising. We have a modified experience for viewers using ad blockers

Wikia is not accessible if you've made further modifications. Remove the custom ad blocker rule(s) and the page will load as expected.