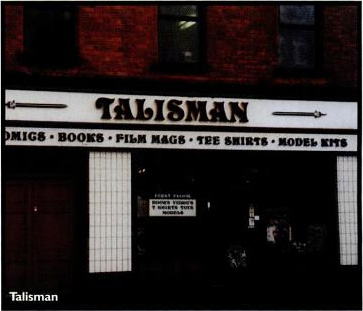 Talisman was a Belfast comic shop opened in about 1985 by John McMahon, originally in Smithfield Market, about three months after Dark Horizons opened in the back of the Good Vibes record shop on Great Victoria Street. In the 1990s it moved a little way up the road to 47 Winetavern Street, and in 2001 or 2002 it became a branch of Forbidden Planet International, which in 2004 or so moved to Ann Street. The old Winetavern Street shop has since been demolished.
Ad blocker interference detected!
Wikia is a free-to-use site that makes money from advertising. We have a modified experience for viewers using ad blockers

Wikia is not accessible if you've made further modifications. Remove the custom ad blocker rule(s) and the page will load as expected.