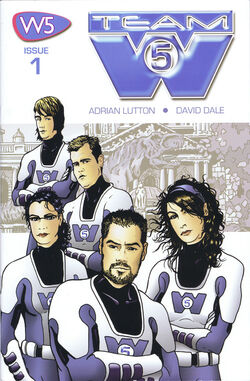 Team W5 is a promotional comic created in 2007 as part of a programme to encourage literacy by the W5 Interactive Discovery Centre in Belfast and the Paul Hamlyn Foundation. It was written, drawn, coloured and lettered by Adrian Lutton, with inks by David Dale. The characters, a team of adventurer-scientists, are also used in exhibitions at the W5 centre.
External links
Edit
Ad blocker interference detected!
Wikia is a free-to-use site that makes money from advertising. We have a modified experience for viewers using ad blockers

Wikia is not accessible if you've made further modifications. Remove the custom ad blocker rule(s) and the page will load as expected.